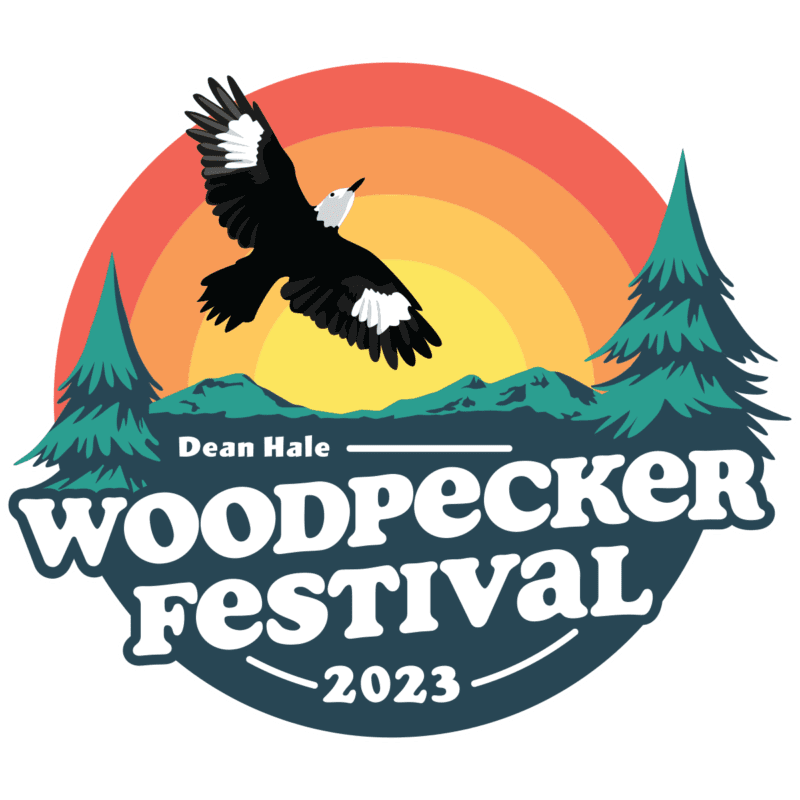 The Dean Hale Woodpecker Festival was started in 2011 to provide an opportunity to birders to visit a beautiful area and enjoy our local birds. Centered in Sisters, Oregon, the festival is usually held the first weekend in June. There are 11 nesting species of woodpeckers that exist in the area and there is a good chance to see them all,  as well as lots of other cool birds.
The festival is focused on field trips and meeting other birders. The environment is fun, low key, and casual. Local birders lead the tours and group size is restricted by the U.S. Forest Service (USFS) on USFS lands. We follow ethical birding practices, minimize play backs, and have strict protocols about approaching nests.
The festival is hosted by East Cascades Audubon Society and is entirely organized and run by its volunteers. Named after Dean Hale who was tragically killed in a car accident in 2012, the festival is part of Dean's legacy as a birder par excellence and consummate conservationist and teacher. In his spirit, we want to share our enthusiasm, help you to see great birds, and have a fun time.
Field Trip Schedule & Registration
Logistics
Bird Lists & Maps
Registration opens April 7th at 8am Pacific.